MONTHLY FEATURE TOPICS AND 'TALK TO THE EXPERT' DISCUSSION FORUMS
Welcome to our monthly feature topic and 'talk to the expert' discussion forum hub. Your opportunity to speak with world leading experts.
Every month, we welcome you to ask your questions and learn more from the SEM community. An interesting case study will be written by our expert with the chance for you to test your knowledge in a multiple choice quiz. Find out the answers in a full case study digest later in the month. Academy subscribers will also be able to access our feature module of the month.

Scroll down to check out past and current topics and forums!

ANTI-DOPING RULES & REGULATIONS.
With Dr Diana Robinson

Dr Diana Robinson is an SEM Physician with a deep interest in all aspects of anti-doping and an ongoing involvement for over 20 years. She is currently a member of the International Testing Agency TUE committee, the FINA Doping Control Review Board and TUE Committee and was a member of the ADRVP for 8 years. ADRVP were an independent statutory body which reviewed and made recommendations on all Antidoping Rule Violations.




FEBRUARY Q&A
ANTI-DOPING RULES & REGULATIONS.
With Dr Susan White


Dr Susan White is an SEM Physician and an expert in the anti-doping field. She is the Chair of the Australian Sports Drug Medical Advisory Committee, a Member of the WADA TUE Expert Group and a Member of the National Sports Tribunal Selection Advisory Committee. Sue is also the Chief Medical Officer for the Victorian Institute of Sport and Netball Australia, and is an Honorary Fellow at Monash University.




FEBRUARY Q&A
DANCE
MEDICINE.
With Dr Jason Lam


Dr Jason Lam has over two decades of experience working in the performing arts space at an elite level. He is the Crichton Dance Medicine Fellow at the Australian Ballet and Orchestra Victoria where he looks after the dancers and musicians. He is actively involved in medical education and research and has presented and published widely around dance medicine, hand injury, medical education and chronic pain.




MARCH Q&A
CONCUSSION 
IN SPORT.
With Dr Martin Raftery


Dr Martin Raftery is an inaugural Fellow of the  Australasian College of Sport and Exercise Physician and is the former Chief Medical Office for World Rugby. He has been responsible for medical protocols associated with the world's rugby union players from juniors to professionals and is a former professional rugby league footballer who played in the 1970s. 






APRIL Q&A
CONCUSSION 
IN SPORT.
With Dr Sharon Stay

Dr Sharon Stay is an experienced Sport & Exercise Medicine Physician and has extensive experience working with athletes of all ages and from all sporting backgrounds - elite and recreational. She has worked within the sports of cricket, netball and rugby union and travelled internationally with all three national sports. Sharon worked as the Wallaroos doctor for a number of years and currently works as Match Day Doctor for the Wallabies and Qld Reds at Suncorp Stadium.



APRIL Q&A
EXERCISE
PRESCRIPTION.
With Dr Jane Thornton

Dr Jane Thornton is a Clinician Scientist specializing in long-term athlete health, female athlete health, and physical activity in the prevention and treatment of chronic disease. She is an Assistant Professor in the Department of Family Medicine, with cross appointments in the Department of Epidemiology & Biostatistics and School of Kinesiology. Dr Thornton represented Canada for over a decade in the sport of elite rowing, becoming both a World Champion (2006) and Olympian (2008). 

MAY Q&A
PARA-SPORT.
With Dr Corey Cunningham


Dr Corey Cunningham is a Sport and Exercise Medicine Physician who has worked with Para-Sport for many years. He was part of the medical team for London 2012 and Chief Medical Officer for the Australian Paralympic Team for Rio 2016. He is currently Chief Medical Officer at the New South Wales Institute of Sport and Deputy Medical Director of the Australian Olympic Team for Tokyo 2020 (2021).
JUNE Q&A
TEAM TRAVEL.
With Dr Dan Exeter


Dr Dan Exeter is a Sport and Exercise Medicine Physician who has worked with sporting teams in Australia and New Zealand. He is the current Medical Director for Athletics New Zealand (High Performance) and worked at both the 2016 Rio Olympics Games and 2018 Gold Coast Commonwealth Games. He has previously worked as a team physician at Hawthorn Football Club (Melbourne) and been an event physician for the World Rowing Championships and ITU Triathlon Series both in New Zealand and internationally.
JULY Q&A
ECG.
With Prof. Jonathan Drezner


Prof. Jon Drezner is a family medicine physician who specialises in sports medicine. He is a Professor in the Department of Family Medicine and Director of the UW Medicine Center for Sports Cardiology at the University of Washington (UW). He is team physician for the Seattle Seahawks (NFL), OL Reign (NWSL), and UW. Prof. Drezner is Editor-in-Chief for the British Journal of Sports Medicine and past-President of the American Medical Society for Sports Medicine (2012 – 2013). He is also Director of the Division for Cardiac Injury in Sport for the National Center for Catastrophic Sports Injury Research.
AUGUST Q&A
GYMNASTICS.
With Dr Kathy Yu

Dr Kathy Yu has been involved with Sports Medicine since she first started Medical School. She provides complex and comprehensive musculoskeletal management for many athletes. Varying vastly in age, able bodies to para sports, recreational to elite and professional.   Kathy honed her biomechanics skills while coaching gymnastics. She is the current Chief Medical Officer for Gymnastics Australia.

COMING SOON
SPORTS CARDIOLOGY.
With Dr Belinda Gray


Dr Belinda Gray is an Academic Consultant Cardiologist and Sports Cardiologist. Her sub-specialty interests include Inherited Cardiac Conditions, Sports Cardiology, Cardiac Disease in Women and Imaging. She is confident in the cardiac assessment of athletes and has been involved in elite athlete cardiac assessment for high profile sporting organisations including the FA/Premier League Football clubs, Lawn Tennis Association (Wimbledon), Sky Cycling UK, Wales Rugby Union and England Rugby League. Dr Gray is a module lead and lecturer in the Masters of Sports Cardiology (MSc) at St George's, University of London, UK.
COMING SOON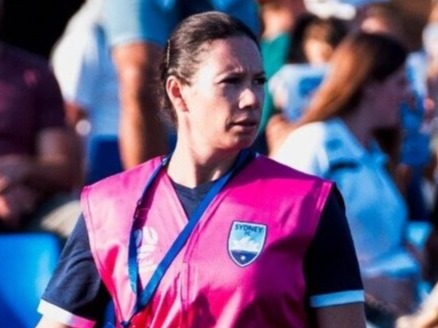 STRENGTH & CONDITIONING.
With Dr Brandi Cole

Dr Brandi Cole is an SEM Physician and is the current team doctor for the Junior Matilda's Football (Soccer) team and the Sydney FC W League Football (Soccer) team. She is the touring team doctor with Australian Oztag and has provided medical coverage at major Australian CrossFit Championships since 2012. She has previously worked with numerous rugby union teams and has provided medical services at many high level sporting events in the past including Athletics at the 2018 Commonwealth Games and the 2015 Netball World Cup.


COMING SOON
HOW
Step One
Each month the SEM Academy team pick a topical subject and source our very best global experts, to provide you with current information and research.
IT
Step Two
During the month we invite you to use the discussion forum to enter your questions and interact with your SEM peers.
WORKS
Step Three
The content expert will review your questions throughout the month and respond to you via this forum. Q&A's will only last for the month however the page will stay live.