Welcome to June's feature topic page and Q&A Discussion Forum! Find everything we have lined up for this month below including our feature module, the chance to talk to our exercise prescription expert and test your knowledge in our expert's case study. 

THE PARA-ATHLETE
This module gives a great overview of the specific issues faced by the para-athlete. It aids understanding of the system of classification and the process that the para-athlete must undertake to be classified in their sport. It then discusses the issues that may arise travelling with the para-athlete, and the specific illnesses and injuries that may affect para-athletes.
HOW
Step One
Each month the SEM Academy team pick a topical subject and source our very best global experts, to provide you with current information and research.
IT
Step Two
During the month we invite you to use the discussion forum below to enter your questions and interact with your SEM peers.
WORKS
Step Three
The content expert will respond right here, on this page, and interact with you through out the month. Discussion only lasts for one month, so start asking!
Dr. Corey Cunningham
Dr Corey Cunningham is a Sport and Exercise Medicine Physician who has worked with Para-Sport for many years. He was part of the medical team for London 2012 and Chief Medical Officer for the Australian Paralympic Team for Rio 2016. He is currently Chief Medical Officer at the New South Wales Institute of Sport and Deputy Medical Director of the Australian Olympic Team for Tokyo 2020 (2021).

Paralympic athletes are highly trained elite-level athletes with various medical conditions, which make planning for and undertaking international travel a challenging adventure. Vision impaired athletes travel with guides but still must negotiate customs lines, check in queues, and middle seats. Wheelchair athletes are often the first ones onto the plane and the last ones off, yet they are the ones who need to limit sitting time because of their increased risk of pressure areas and DVT. Plane aisles are not built for wheelchairs and bathrooms are not set up for easily changing a catheter. Rugby and basketball teams travel with multiple chairs per player, equipment, and spare wheels, pushing them around airports and hotels, which adds to their already overloaded shoulder tendons. Cerebral palsy athletes often develop an increase in muscle spasm in response to the fatigue and sleep disturbance we all experience with long-haul travel - adding to their pain and dysfunction. Amputees report swelling in their stump in response to the low pressure environment on the plane, which then presents a challenge when they need to fit their prosthesis and start walking. Travelling overseas to a major international event such as the Paralympic Games is very rewarding but it also presents a test of your medical skills before the Games even begin!
Quiz written by Dr Corey Cunningham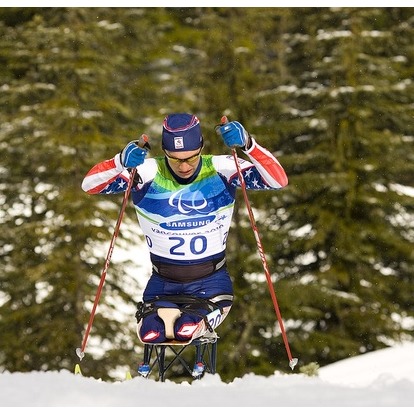 RESOURCE 1
The first position statement on concussion in para-sport was released in the British Journal of Sports Medicine. The statement recommends para-sport-specific concussion management strategies and a case-by-case evaluation of concussion cases in para-athletes.


RESOURCE 2
A consensus statement was recently released on recording and reporting of data for injury and illness in para-sport in the British Journal of Sports Medicine. The statement builds upon the IOC consensus statement while providing para-athlete specific recommendations


RESOURCE 3
This paper examined the impact of COVID-19 on the diet, fitness and sedentary behaviours in para-cyclists finding an increase in sedentary behaviours but no change in dietary or fitness outcomes.

Let's start the discussion
Note: this discussion forum is a private 'members only' page, exclusive to SEM Academy subscribers. The information shared here will not be made available to the general public.