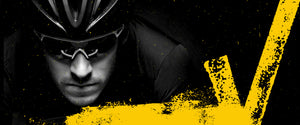 AWARD-WINNING SEM MODULES
FREE MODULES
ANTI-DOPING
STRENGTH AND CONDITIONING
Welcome to the SEM Academy
The SEM Academy is the most comprehensive resource for Sport and Exercise Medicine education worldwide; managed by the Australasian College of Sport and Exercise Physicians (ACSEP) with content experts from across the globe. ACSEP are the leaders in Sport and Exercise Medicine education, providing one of the most advanced and rigorous training programs available. The Academy will ensure you are at the forefront of SEM education.
Testimonials
Having trawled the internet for revision resources in the build up to my FSEM (UK) part-one exams in the autumn of 2020, I have no doubt in saying that the SEM Academy was by far the most comprehensive and engaging. The modules have been absolutely brilliant in helping me revise - especially on some of the more niche topics (Dermatology, The Tired Athlete etc). I have really enjoyed the content and also the format, so that's been an added bonus. It also works really well on laptop/iPad, so it's portable too and I've managed to do some on trains/planes etc! The main benefit the SEM Academy has though is that the modules provide facts but also some context, which are sometimes really difficult to get from revision notes/textbooks, so all-in-all I'm a massive fan! I would not hesitate to recommend the SEM Academy to other people revising for the exam.

Steffan Griffin - GP Trainee & PhD Student at University of Edinburgh, Deputy Editor BJSM
The SEM Modules provide an excellent up to date resource on sporting injuries and medical conditions encountered in those involved in care for the exercising patient. Resourced and presented by leading Sports and Exercise Medicine Specialists in short concise presentations that are user friendly and time efficient. A resource that is a must if you have patients who exercise.

Dr Stephen Kara, Chairman Sports Medicine NZ
Excellent course. 2017 consensus statement much clearer than previous ones and this course makes it easy to go through with examples and cases. Repetition of cases and concepts aids memory!

Dr Colm McCarthy, Perth Sports Medicine
Exercise is for life, and so should your lifelong learning of Sport and Exercise Medicine be.

Dr Adam Castricum, Immediate Past President ACSEP, Sport & Exercise Physician OPSMC
The ECG modules were outstanding. Very well structured and easy to follow and navigate. Definitely gave me a new level of confidence interpreting athlete ECGs and something I will use again as a refresher throughout my career.

Dr Thomas Hill, Cricket Australia - State Medical Officer WACA
International Recognition!
We are thrilled with the recent announcement that we have been recognised globally for our best-in-class online modules and the SEM Academy initiative, for the third year running! 
The LearnX Live! Awards is an international awards program which each year uncovers incredible projects and solutions that deliver best practice and business value. We are extremely proud to receive these awards alongside entrees from leading global enterprises.
Visit our news page to read more...