Kate Simkovic 
/ Partnerships Advisor
Kate Simkovic is the CEO for the Australasian College of Sport and Exercise Physicians (ACSEP) and has over 20 years of experience in leadership and Education within the Sport and Exercise sector. She launched SEM Academy in 2019 and is passionate about partnerships and collaborations. She looks to grow opportunities that unite the global Sport and Exercise Medicine community.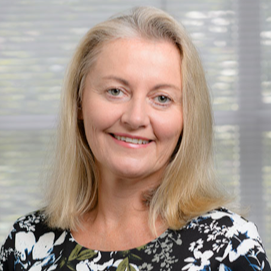 Dr Diana Robinson 
/ Clinical Lead
Dr Diana Robinson is an experienced Sport and Exercise Medicine Physician who has worked in specialist medical education for over 20 years. Following her role as the Chairperson of Training for ACSEP (2005-2010), she co-wrote the ACSEP curriculum. She is an Associate Editor of the BMJ Open Sport and Exercise and has a special interest in anti-doping.
Kymberleigh Bray 
/ Design and IT Lead
Kymberleigh Bray is the Design Lead for the SEM Academy and all eLearning modules. Her team at White Leaf Solutions are responsible for the ongoing functionality of the SEM Academy and the Learning Management System (LMS). Kymberleigh has spent the past decade focusing on training & development techniques, delivery methods and the fast growing digital learning space. 

Tash Katu / Communications
Lead

Tash Katu has a background in Political Science and Sociology. Out of university, she worked for a human rights NGO where she was exposed to community health projects. This sparked her interest in women's health and issues relating to Pacific nations peoples. Over the last seven years she has spent her time in the women's health sector assuming various communications positions and brings her communications strength to the SEM Academy.

Dr Louise Tulloh 
/ End-User Advisor
Dr Louise Tulloh has been practicing Sport and Exercise Medicine for over 20 years and former president of ACSEP. She believes in a holistic approach to healthcare and works within a biopsychosocial framework where possible. She is the Co-Founder of the digital patient reported outcome collector, myscoreit, and brings her passion for accessible, engaging and easy-to-use digital health services to the SEM Academy.
Dr Dan Exeter 
/ General Group Member
Dr Dan Exeter is a Sport and Exercise Medicine Physician with special interests in injury prevention and cardiac screening of athletes. His Master's degree investigated ECG screening of athletes and is also a reviewer for Heart journal in this field. Dan is the Chair of the ACSEP Education Committee and brings his experience in education and training from this role to the SEM Academy.