Welcome to July's feature topic page and Q&A Discussion Forum! Find everything we have lined up for this month below including our feature module, the chance to talk to our team travel expert and test your knowledge in our expert's case study. 

TEAM TRAVEL
Travelling with a team of athletes can be demanding for the team medical staff, often requiring long hours and management of injuries and illness in foreign and unfamiliar environments. This module will assist in the preparation of the travelling athlete or team, in improving the awareness of medical staff of issues to consider when in transit or at the destination, and with equipment requirements to ensure a safe, successful and well-managed team tour.
HOW
Step One
Each month the SEM Academy team pick a topical subject and source our very best global experts, to provide you with current information and research.
IT
Step Two
During the month we invite you to use the discussion forum below to enter your questions and interact with your SEM peers.
WORKS
Step Three
The content expert will respond right here, on this page, and interact with you through out the month. Discussion only lasts for one month, so start asking!
Dr Dan Exeter
Dr Dan Exeter is a Sport and Exercise Medicine Physician who has worked with sporting teams in Australia and New Zealand. He is the current Medical Director for Athletics New Zealand (High Performance) and worked at both the 2016 Rio Olympics Games and 2018 Gold Coast Commonwealth Games. He has previously worked as a team physician at Hawthorn Football Club (Melbourne) and been an event physician for the World Rowing Championships and ITU Triathlon Series both in New Zealand and internationally.

CASE STUDY
CAN YOU KEEP YOUR ATHLETES COOL IN THE TOKYO SUMMER?
You are a team physician for a group of track and field athletes travelling to a pre-camp in Japan just prior to the Tokyo Olympics. Whilst they represent one country they are based around the world. Of course, there are numerous SARS-CoV-2 considerations, but depending on location, your athletes are either concerned about jet lag and travel fatigue or performing in the heat, or both. Some have many time zones to cross in order to enter Japan from their training base and some are coming from far colder temperatures than will be experienced in the Japanese summer. You work with a highly efficient operations manager who will run the pre-camp logistics and she wants some clarity around a document that can be sent to the athletes and their coaches to help them plan travel and training options, as well as some standard operating procedures in the event of heat illness. You start refreshing your knowledge in these areas.

Case written by Dr Dan Exeter

olympics and paralympics RESOURCES
RESOURCE 1
This consensus statement, published in the British Journal of Sports Medicine, summarises up-to-date recommendations to optimise performance during sporting activities undertaken in hot ambient conditions.




RESOURCE 2
This excellent BJSM e-edition on heat illness covers its extent, planning for team travel and heat management procedures.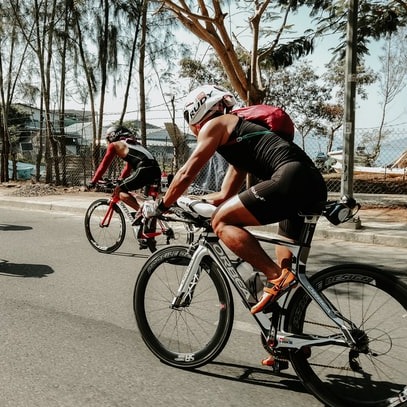 RESOURCE 3
This BJSM article summarises the key components of prehospital management of exertional heat stroke as summarised by the International Olympic Committee Adverse Weather Impact Expert Working Group for the Olympic Games Tokyo 2020.

Let's start the discussion
Note: this discussion forum is a private 'members only' page, exclusive to SEM Academy subscribers. The information shared here will not be made available to the general public.